I'm 37 weeks today! I am all set for a home birth. I think there is very little left to do that needs to be done. We have prefolds prepped, we have birth supplies on the ready, the house is pretty clean, baby clothes are washed and hung... and I have boobies to feed with! What else do you need?
I had a meeting with my doula today, she's also a massage therapist, so I got massaged. Heavenly!!! I see my midwife again on Tuesday, and my chiropractor on Friday. I also have a Homebirth Association of North Dallas meeting that I plan on attending this week. Should be fun and interesting!
A wonderful friend threw me a Mother's Blessing yesterday. The highlight was a surprise Henna tattoo artist! Here is my tree-of-life belly in all its glory! <3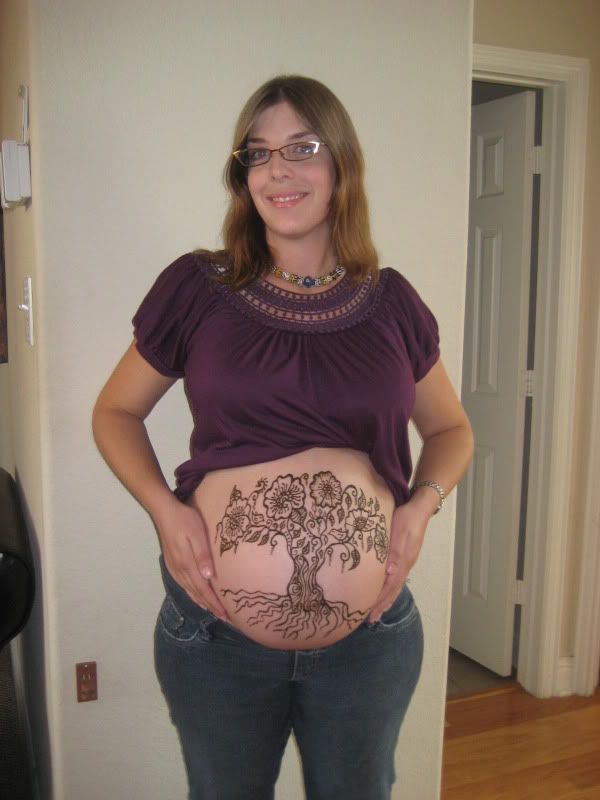 I'm feeling really well still, no problems, no complaints. I'm embracing being a mommy of one for the short time that is left!